It took one year from beginning to end and we are very happy to share that the tree signs have been installed today!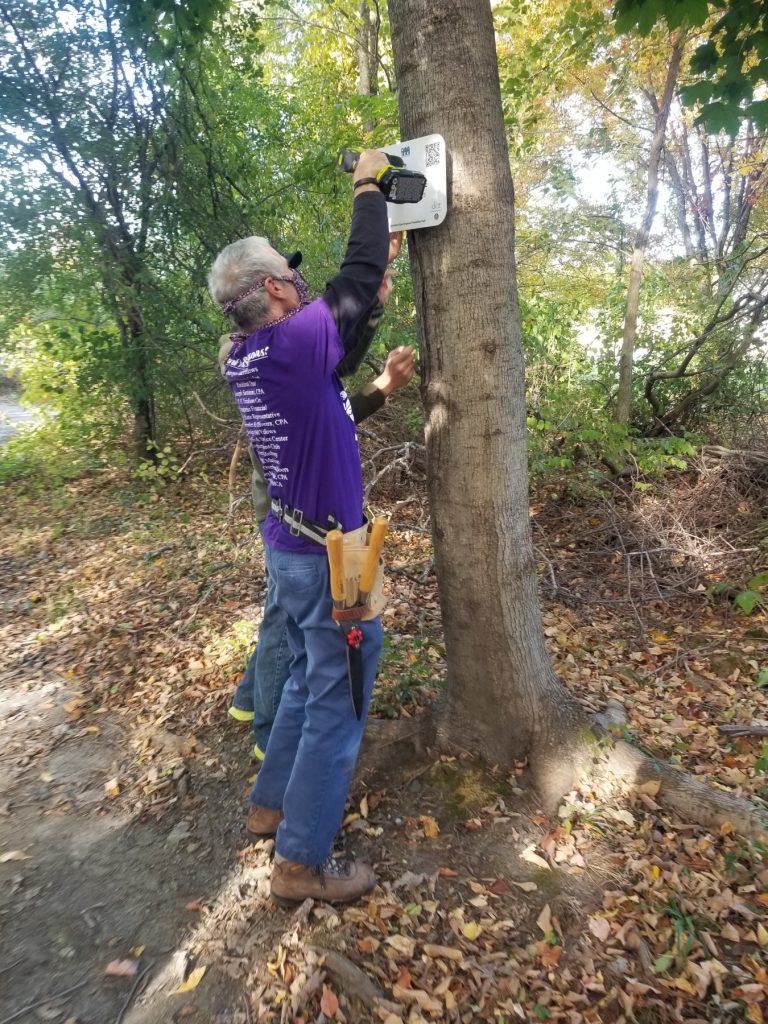 There are 34 tree signs installed along the the 2.5 miles of the SNETT rail trail starting at Grove Street in Franklin all the way to Center Street in Bellingham, MA.
There are a number of people we need to thank – the Franklin & Bellingham Rail Trail Committee volunteers who have applied for a grant (Robert Gilstein, Tony DaSilva), designed the signs and reserached the hardware (Darren Marino), managed the tree identification (Rita McCarthy, Darren Marino, Renata Gilarova), worked with the sign manufacturer and coordinated the install (Renata Gilarova) and finally our awesome install crews (Darren Marino, Rita McCarthy, Renata Gilarova and Chris Mascio with his family).
This project was sponsored by the Franklin Cultural Council (grant in the amount of $507) and the Franklin and Bellingham Rail Trail Committee.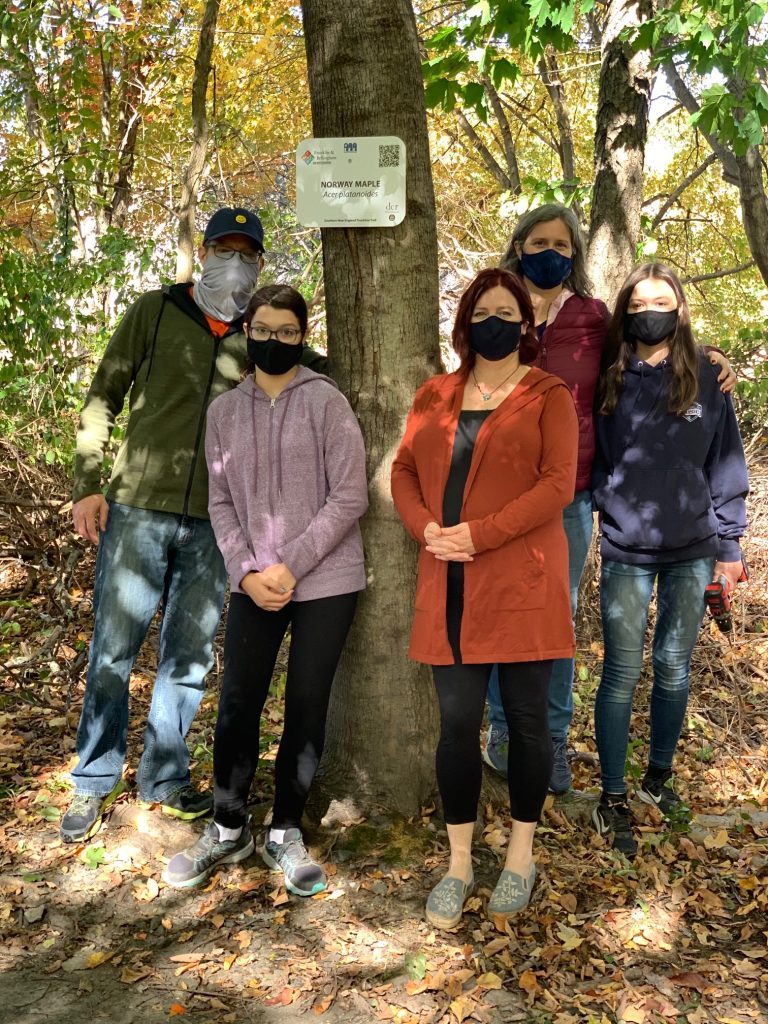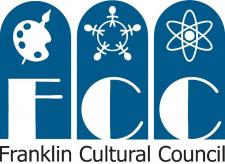 We would also like to thank Doug Williams, Director of the Stony Brook Mass Audubon in Norfolk, MA and Cary Vandenakker, DCR for help with the tree identifications and the NHS Print for manufacturing the signs.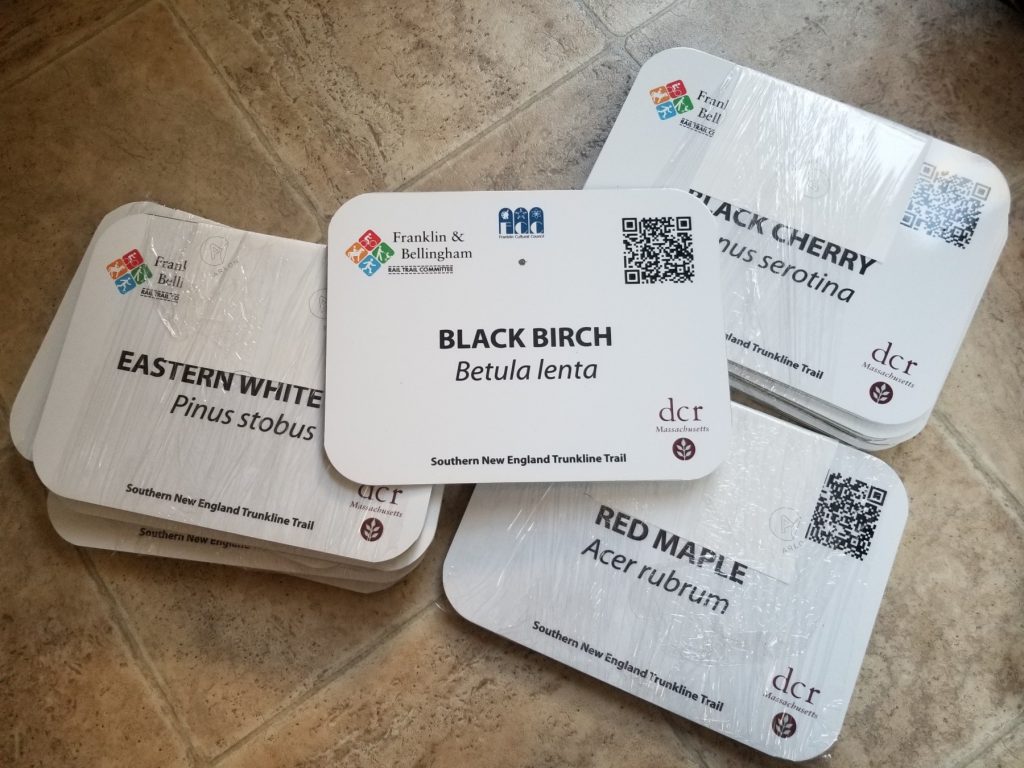 We hope you will enjoy this latest SNETT trail addition and that you will take an advantage of the QR codes on the signs to learn more about the individual trees. Happy trails!