We are excited to announce that funding of the Prospect Street tunnel on the SNETT rail trail in Franklin, MA has been approved!!!
State Rep. Jeff Roy (D-Franklin) and Rep. Mike Soter (R-Bellingham) shared this great news with the Franklin & Rail Trail Committee members, guests and visitors at our Tuesday's meeting on September 10, 2019.
The project will go out to bid in November 2019 and should be completed by the end of the summer/early fall of 2020.
The funding of this project is a result of many years of collective effort by FBRTC members, state legislators, DCR officials, Franklin and Bellingham Town officials and residents.
"The Franklin & Bellingham Rail Trail Committee (FBRTC) is proud to be the community advocate for the SNETT and the funding of the Prospect Street tunnel project," said Marc Kaplan, FBRTC president. "The tunnel project solves a major impasse on the SNETT and creates a seamless connection between the towns of Franklin and Bellingham. When completed, the tunnel will help realize our mission of making a universally accessible trail for all ages and abilities and will improve the quality of life for residents. We would like to thank Representatives Roy and Soter and Senators Spilka and Rausch, as well as Franklin and Bellingham Town administrators for their leadership to secure funding for this important project, and the DCR for their tireless work and direct assistance in developing the SNETT rail trail."
We cannot forget to also thank the Franklin Odd Fellows – the Franklin & Bellingham Rail Trail Committee was originally formed in January 2009 as their community project!
We are so looking forward to see this project come to a completion!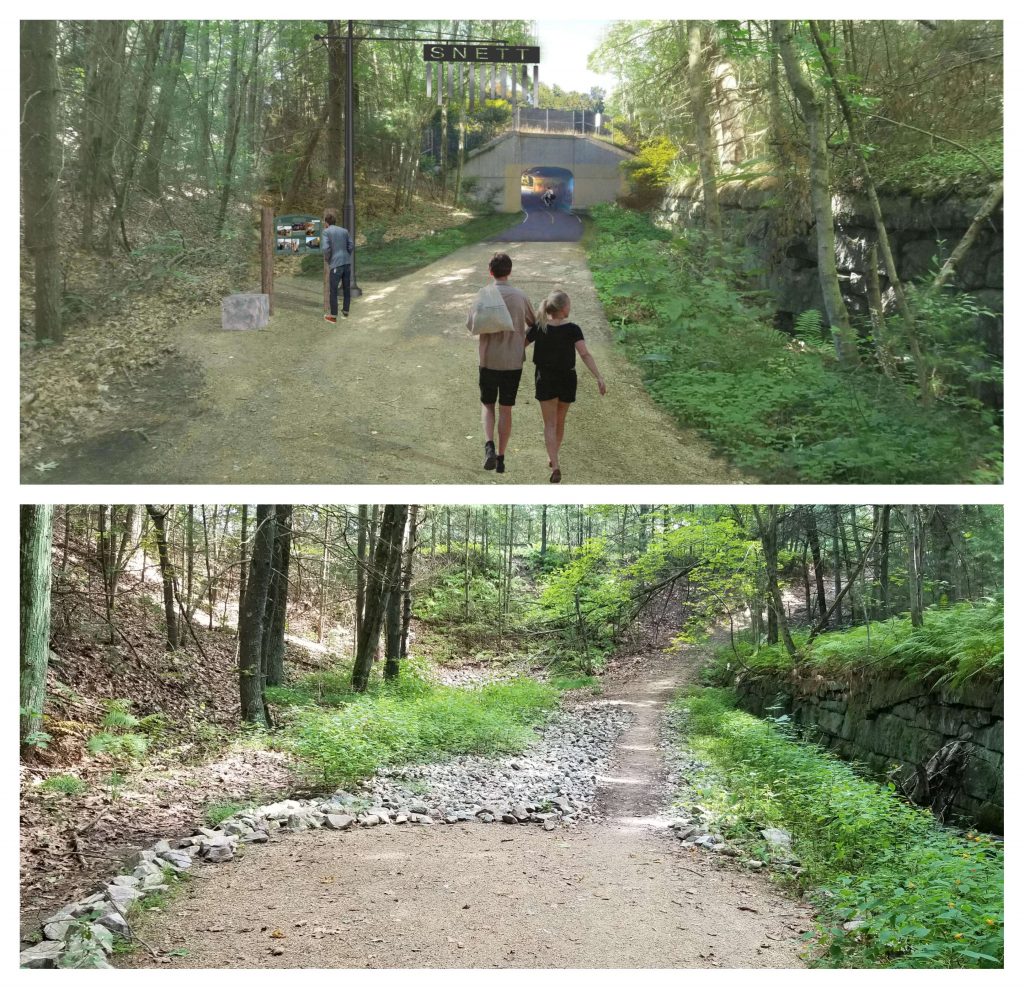 For additional, detailed information, please visit the following resources: