We will be installing a StoryWalk(R) along the SNETT in Bellingham in the near future. Watch Facebook event page for more details as well as the calendar on our website.
The book will be Get Up and Go by Nancy Carlson. The StoryWalk(R) will start at Center Street trailhead in Bellingham and go in the direction toward Lake Street. Please keep in mind social distancing when visiting. We are looking forward to see you on the trail!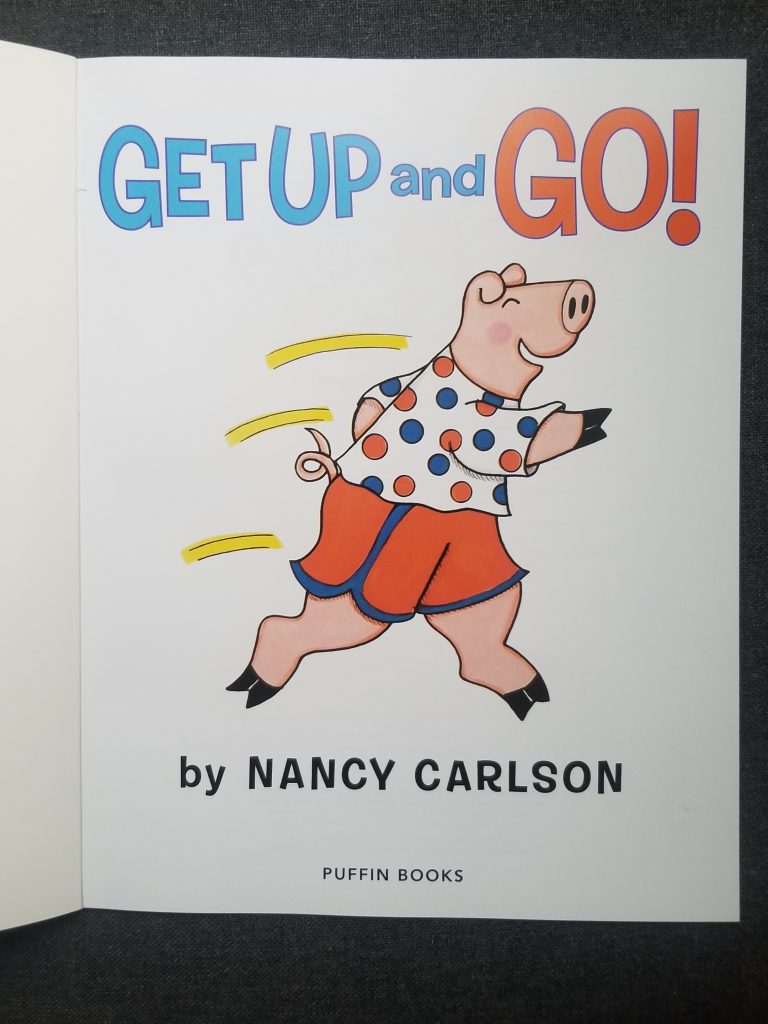 The StoryWalk(R) Project was created by Anne Ferguson of Montpelier, VT and developed in collaboration with the Kello-Hubbard Library. StoryWalk(R) is a registered service mark owned by Ms. Ferguson.