Thanks to all who joined our successful "Walk off those Holiday Cookies" December group walk on the SNETT. This was another walk with an enthusiastic crowd (15 people and 2 dogs) as we braved some morning ice on the Grove Street and Lake Street sections and trekked all to way to Center Street in Bellingham.
Once the late morning sun arrived the trail was very navigable with the few icy spots clearly visible. The walkers who brought slip on ice crampons seemed especially enthusiastic!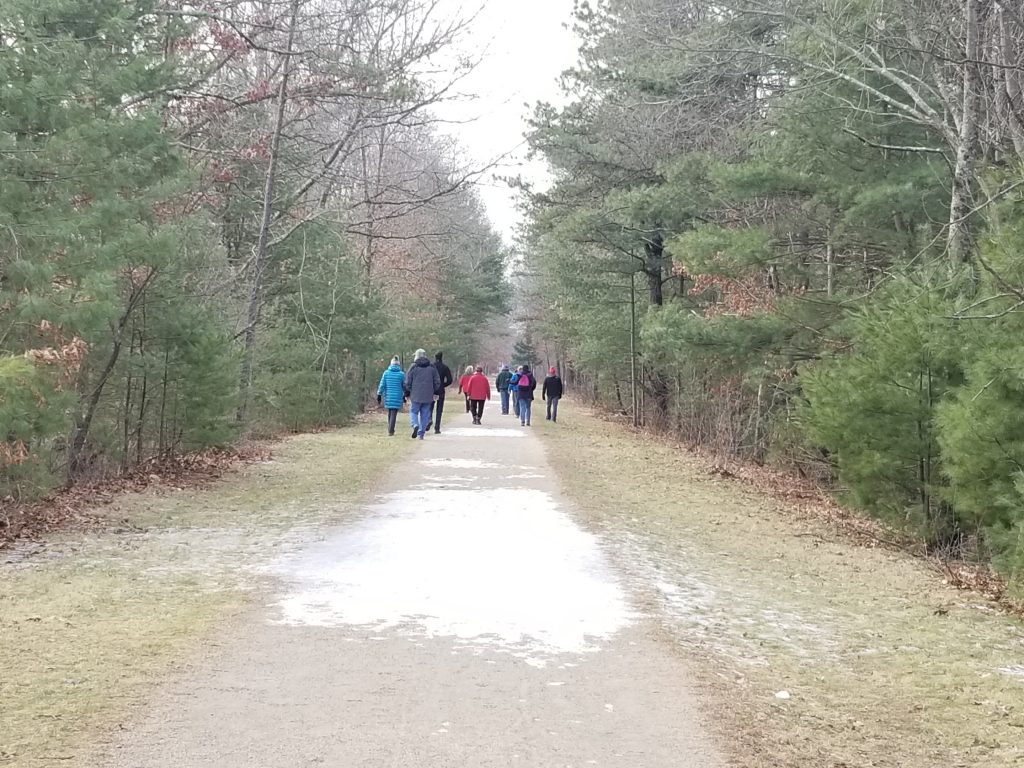 On today's walk we had two founding members, Mark and Raianne, of the Massachusetts Walking Tour group who related how they promote local arts and culture throughout Massachusetts. Their Walking Tour came through the SNETT and Franklin in 2017. If you have missed it, keep an eye out for their big, annual June event. Perhaps when our Prospect Street tunnel project is complete we can entice them back for a celebratory concert!
The January group walk will be held on Monday, January 20th (MLK Holiday) at 10am. Starting from Grove Street parking lot in Franklin. Happy New Year and hope you can join us on our January group walk on the SNETT!