Submitted by Darren Marino, the group walk leader.
We have resumed our monthly group walk on the SNETT. We were a small group of energetic walkers with two well behaved furry friends, Oscar and Jasmine. We walked to the "nearly complete" Prospect Street tunnel which was full of activity and is looking great!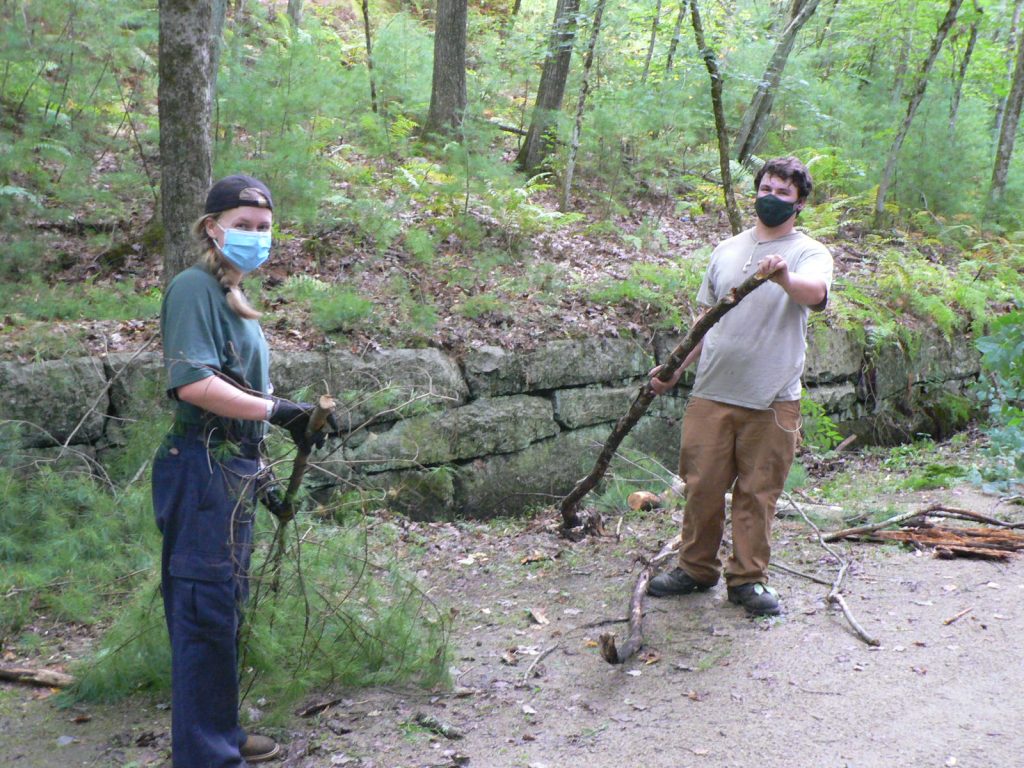 We also met two hard-working DCR employees, Anna and Joe, who were busy clearing the trail section leading up to the tunnel. The cooler weather today was ideal for trail use. We visited the StoryWalk(R) "The Kissing Hand" presentation near Center Street in Bellingham which will be up for your enjoyment through Wednesday, September 16, 2020! Hope you can join us for next month's walk. Keep an eye out on our calendar, email and social media.
Enjoy the nice weather and the trail!